We want Wrexham Council to open up Nine Acre Field to the public, thus honouring the resolution it made in 2004.
We have put together a visualisation of what a future park on the field might look like, and will be costing this project out over the next few months. The open green space provision in Maes-y-dre ward is already well below the minimum recommended. The addition of a community park, and open access playing field would go a long way to resolving this issue. In turn, this would benefit the wellbeing of the community and increase the attractiveness of Wrexham as a vibrant place to live. 
The Council Plan 2019 - 2022 sets Priority PI3 as "Communities with sustainable, attractive settlements, neighbourhoods, buildings and spaces." This document states that the Council "has looked to protect the county boroughs green spaces and prioritised the the redevelopment of brown field sites". You can read the full plan here - the quotes above are taken from page 43.


Nine Acre Park, Wrexham
Revised Design Plan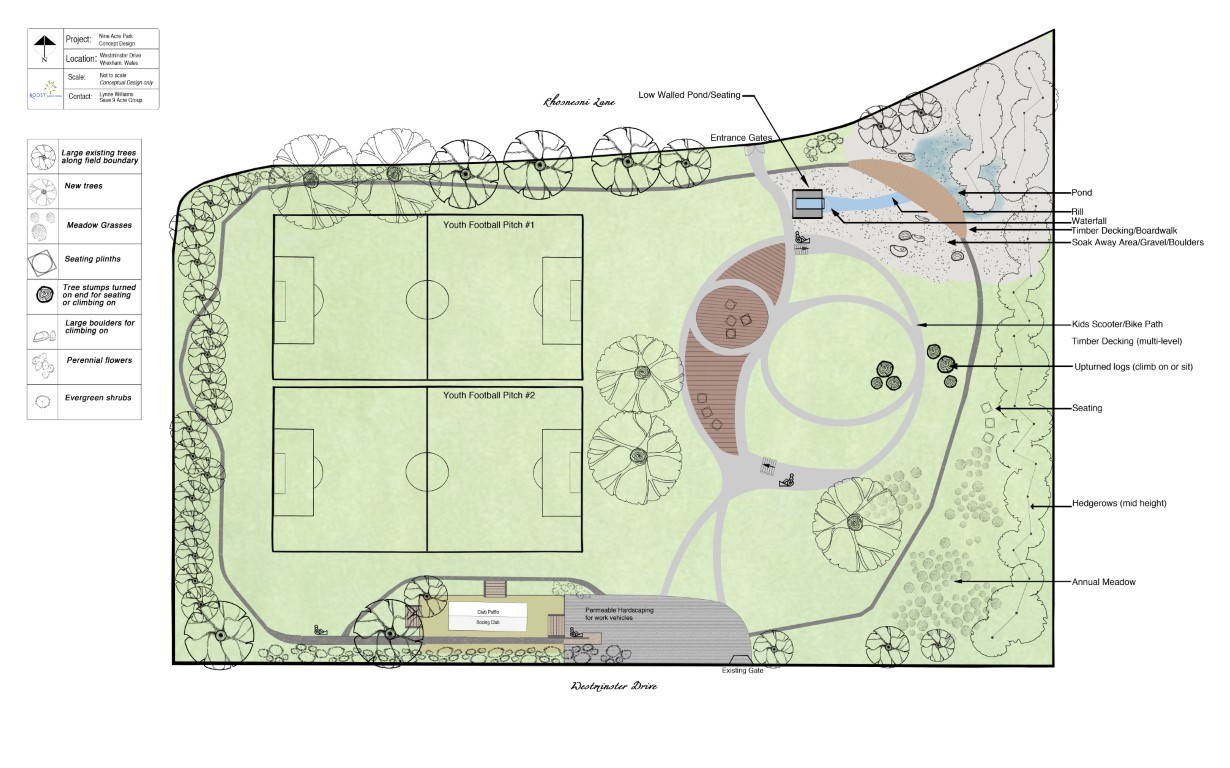 We've put together some notes explaining the design concept behind the latest version of our plan for the field. You can read the document here.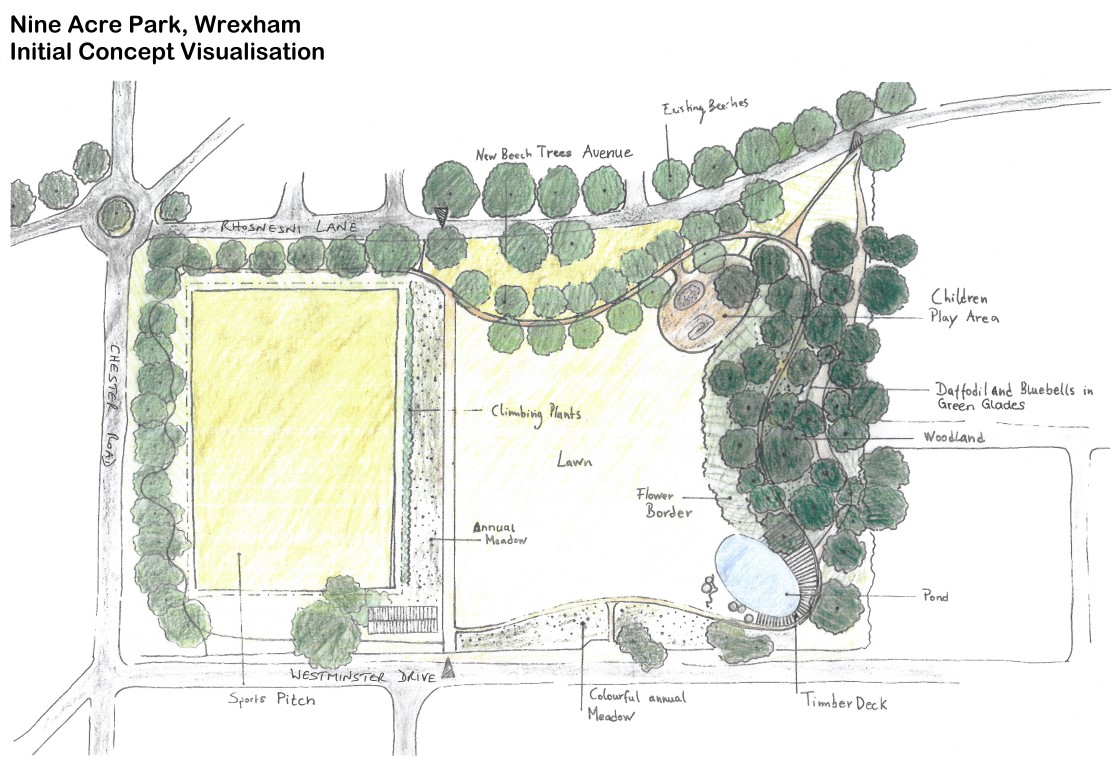 We carried out a public 'future use' survey in August 2020. The results are available here. We have now refined our plan to reflect the desires of the local community (see top of this page). Some additional features have been incorporated, whilst keeping in mind the concerns around anti-social behaviour. We've used "secure by design" principles to provide residents with the reassurances they need. 

At this stage, nothing is fixed or firm. It's far easier to revise a plan many times on paper, before committing to a final plan that can be taken forward for funding etc.